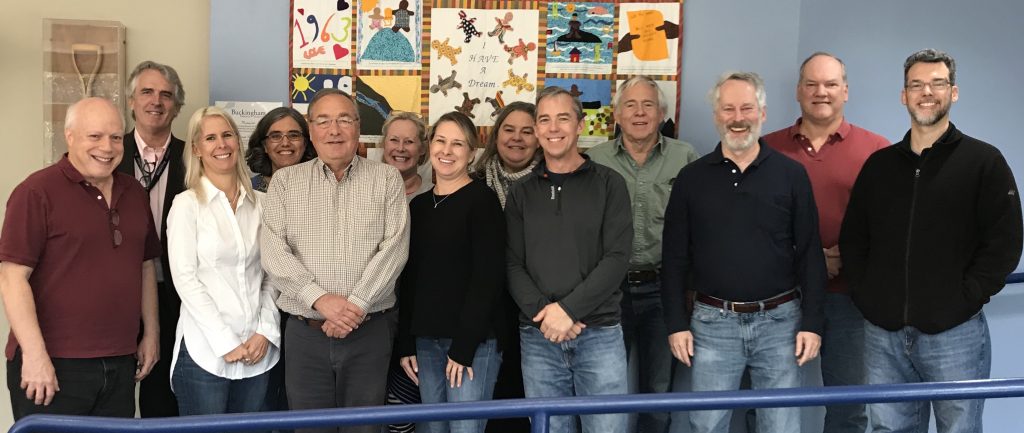 This weekend, The Buckingham Friends School Board gathered for a two-day retreat (staying until after 9:00 PM on Friday, and returning at 7:30 AM for a full day on Saturday).  Facilitated by nationally-recognized consultant Christina Drouin, President of The Center For Strategic Planning, the entire Board showed up (in every way imaginable!).  The goal was to reach unity and create a strategic planning framework that would define the work that only the Board can do over the next three to five years to demonstrate practices of an exemplary independent school Board and advance the mission and vision of Buckingham Friends School.
Over the course of twelve hours, the Board came to a shared understanding of their core values as trustees; created a mission statement that defines their purpose; and articulated a vision of what future success looks like for them.  Additionally, they identified four strategic issues and established the goals, strategies, and initiatives that need to be accomplished to address them.
It was meaningful and moving to witness the commitment, thinking, and engagement of each Board member and the group as a whole.  I am humbled by this additional expression of their support for our mission and the future vitality of BFS, and for all of the time it asked of everyone. We can all be grateful that the BFS School Board is comprised of a thoughtful, strategic, forward-looking group of responsible leaders who are overseeing a thriving, stable institution and planning for their continued leadership, agility, and successful endeavors as trusted stewards.