To the extended community and friends of Buckingham Friends School,
On Tuesday, March 24, Buckingham Friends School began a term of "distance learning" at our beloved school.  Drawn from a recent community letter to parents and guardians, it is my hope that this post offers some insights into the strength of the BFS community and how we are moving forward today prepared to live and experience our mission and core values in new ways during this uncertain and challenging time. The bottom line: we started the year in a position of strength, and we remain strong today; we are a close-knit and supportive community, and we are up for this challenge; and we eagerly await the day we are all together again in person!
First on my mind is that I sincerely hope that every member of the extended BFS community and their families are safe, well, and navigating this world health crisis as best as possible. It has been a challenging few weeks for all of us, and so much has changed so quickly during the past two weeks alone. I feel great empathy as we all manage the inconvenience, uncertainty, and anxiety that is upon us.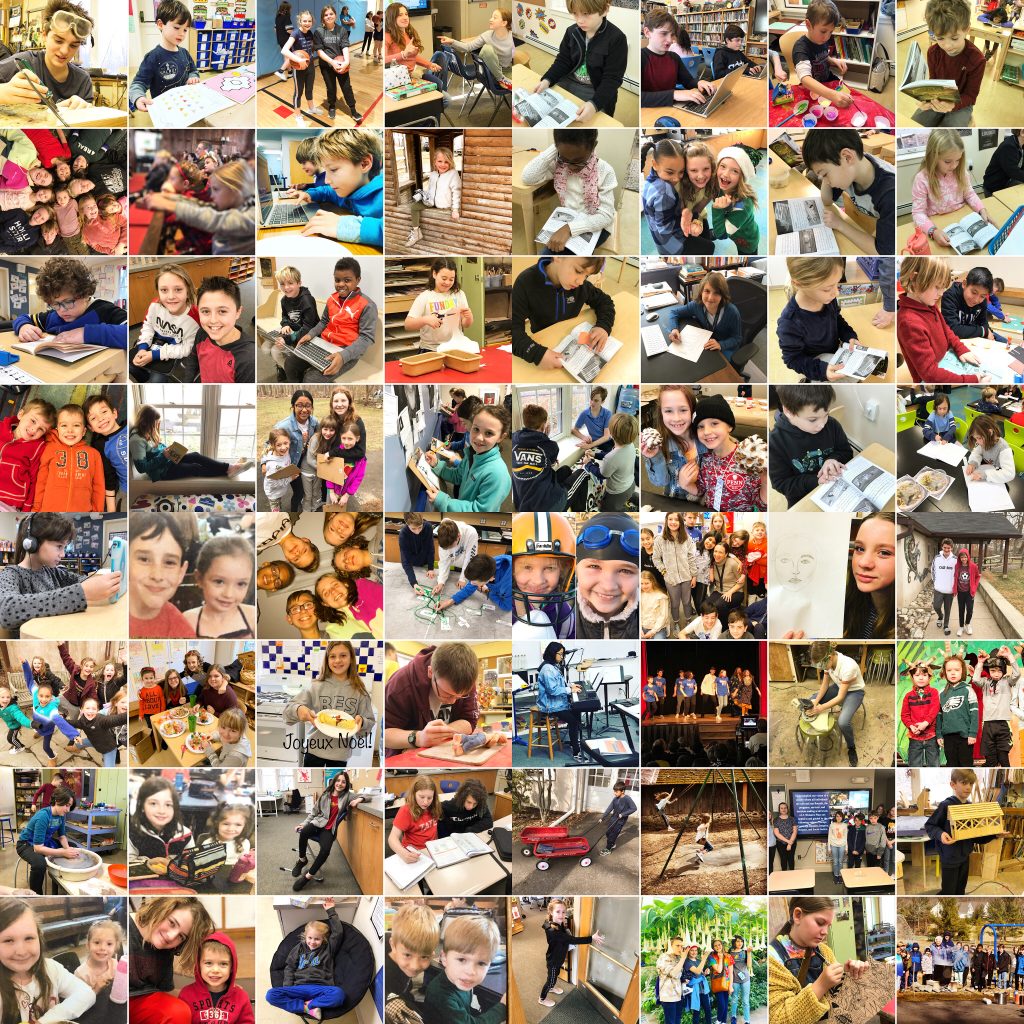 Throughout it all, a guiding truth for me has been that the children are depending on us to manage the situation and move forward in a way that is balanced, purposeful, patient, healthy, and fun; allowing them to continue learning, growing, and experiencing happiness and fulfillment while feeling emotionally supported.  Please be assured that all of us at BFS remain deeply committed to our children, their families, our broader community, and living our mission and core values.
Our teachers started preparing for this a couple of weeks before the break, and each developed an initial core plan about how to offer programs, teaching, and learning during the period of time when Pennsylvania's schools are asked to operate remotely due to the pandemic. During this preparation period, teachers also organized books and materials for students to have and/or access while at home, and some prepared for the use of online texts and other resources.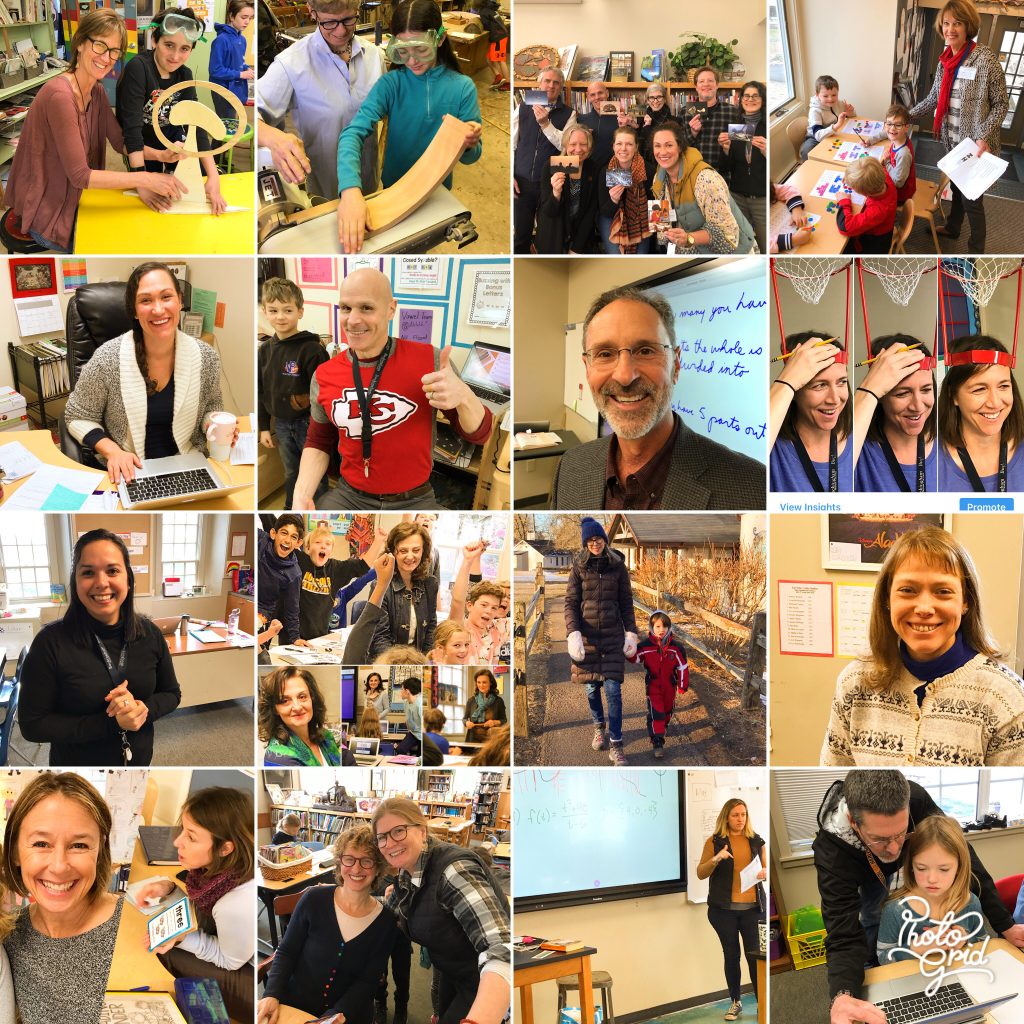 During the March break, our dedicated teachers continued to plan and review additional programs, materials, and ideas – individually and as teams. In addition, they were offered a plethora of resources to consider – in the areas of delivery, collaboration, content, and assessment. Some of these have been adopted, others will be considered as teachers deem best and appropriate going forward. That means, our talented teachers are already modifying their plans! I am confident in our teachers and their selection of approaches and resources, and we are all supporting their initial decisions and next choices. I find comfort in knowing that our approach may, in the end, feel more personal and better reflect what we already have come to rely on at BFS.
Here is what the first few days – Tuesday, March 24 thru Friday, March 27, and likely from Monday, March 30 until we return to campus –look like: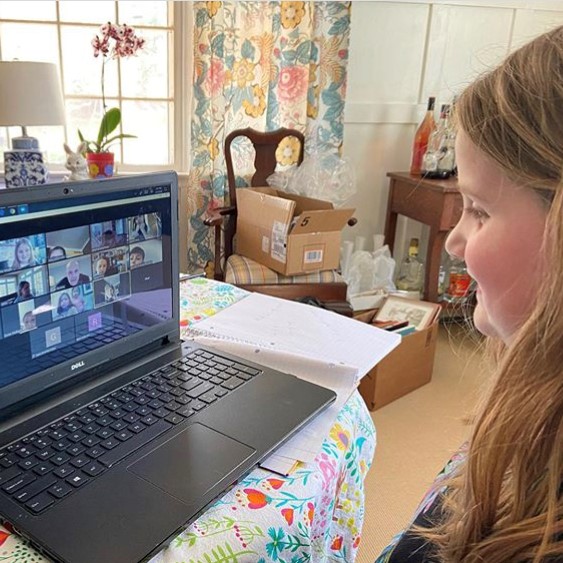 Lower School – Classroom teachers (Jean, Rachel and Juli, and Ryan) reached out to parents and students to share plans for that day and the first four days. The initial goal – establish connections and communications, provide an outline about the coming days, and to begin this new approach to teaching and learning. The plans is to support teachers and students with core academic studies during the first few days; then add other areas next. Going forward, classroom teachers will continue to take the lead with communications regarding daily plans, sharing resources and links (as they become available), and any special all-Lower School activities. Beginning, on March 30, plans and activities from Special Subject teachers will be shared via the daily communications from classroom teachers.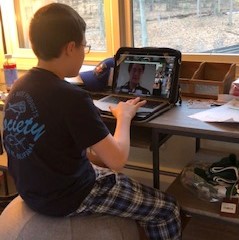 Middle School – Classroom teachers (Dennis, Jen, and Lauren) reached out to parents and students on Tuesday morning to share plans for that day and moving forward. Their initial goal – establish connections and communications, provide an outline about the coming days, and begin this new approach to teaching and learning. As they ease into teaching and learning, their focus will be on reading, vocabulary, spelling, and math activities, with some light writing. Beyond the first four days, these activities will become more rigorous, and they will plan to enhance writing and will add social studies and grammar to their plans. As this form of teaching, learning, and communication with students and parents evolves, they will reflect, adapt, and/or expand their offerings with an appropriate range of meaningful experiences that students can access from home. For the first week and beyond, they will include Specials teachers' plans in their morning communications to students and parents.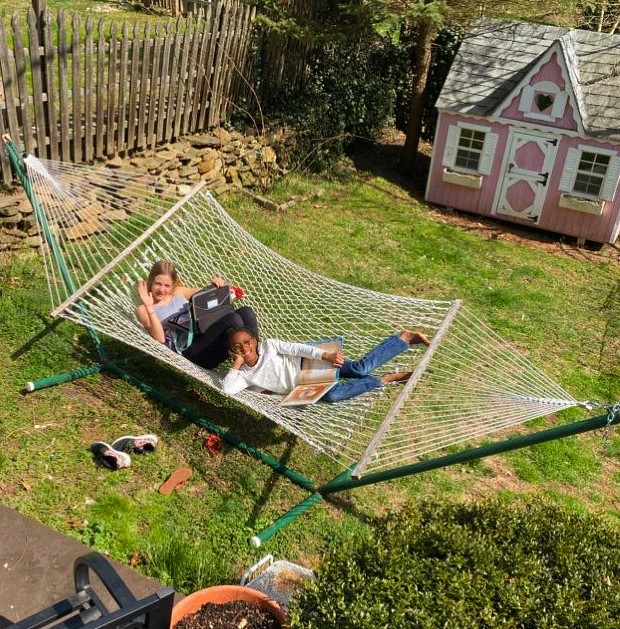 Upper School – Homeroom teachers (Karen and Laura, Steve, and Kara and Stephanie) reached out to students in their respective homerooms on Tuesday morning.  Their initial goal – provide a link to the our online resource(s) that will be used during distance learning in Upper School, establish connections and communications, provide a plan/schedule for the coming days (a modified schedule has been created for each grade in Upper School for the first week), and begin this new approach to teaching and learning.  In Upper School, teachers are communicating directly with students via email accounts and online forums.  During some days, teachers will plan virtual classes at set times, and on other days, independent work will be assigned. As the Upper School teachers collaborate and evaluate the plan, the schedule for each week and plans regarding communications may be revised. For now, students are expecting the following: week one – academic subjects (language arts, math, science, social studies, and world languages) only; week two – special subjects will be phased in (students will hear directly from the specials teachers; and week three – full schedule.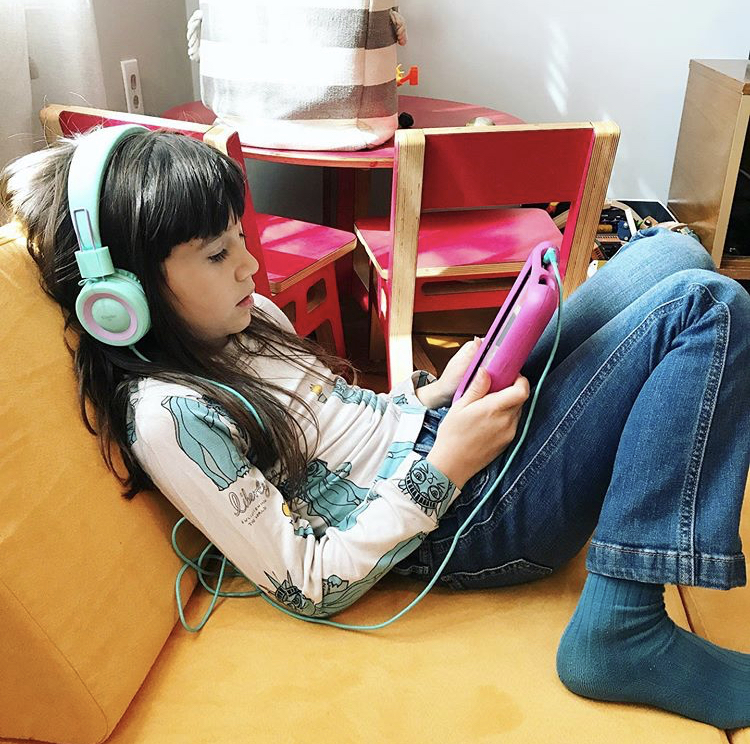 Based on what I have heard from a colleague who is a Head of School in Seattle and the feedback we are now hearing from parents, students, and teachers in area school districts (where educators now see that they have tried to do too much too soon): we are expecting this process to get underway with thoughtfulness and intention, but slowly. Teachers need time to set up connections with parents and their children, and our children need time to adjust (not just because of the new communications, approaches, and challenges of working at home, but because they will also be processing their feelings and what is happening). At first, less will be more. Even when the road is bumpy, we'll know we're still on the road.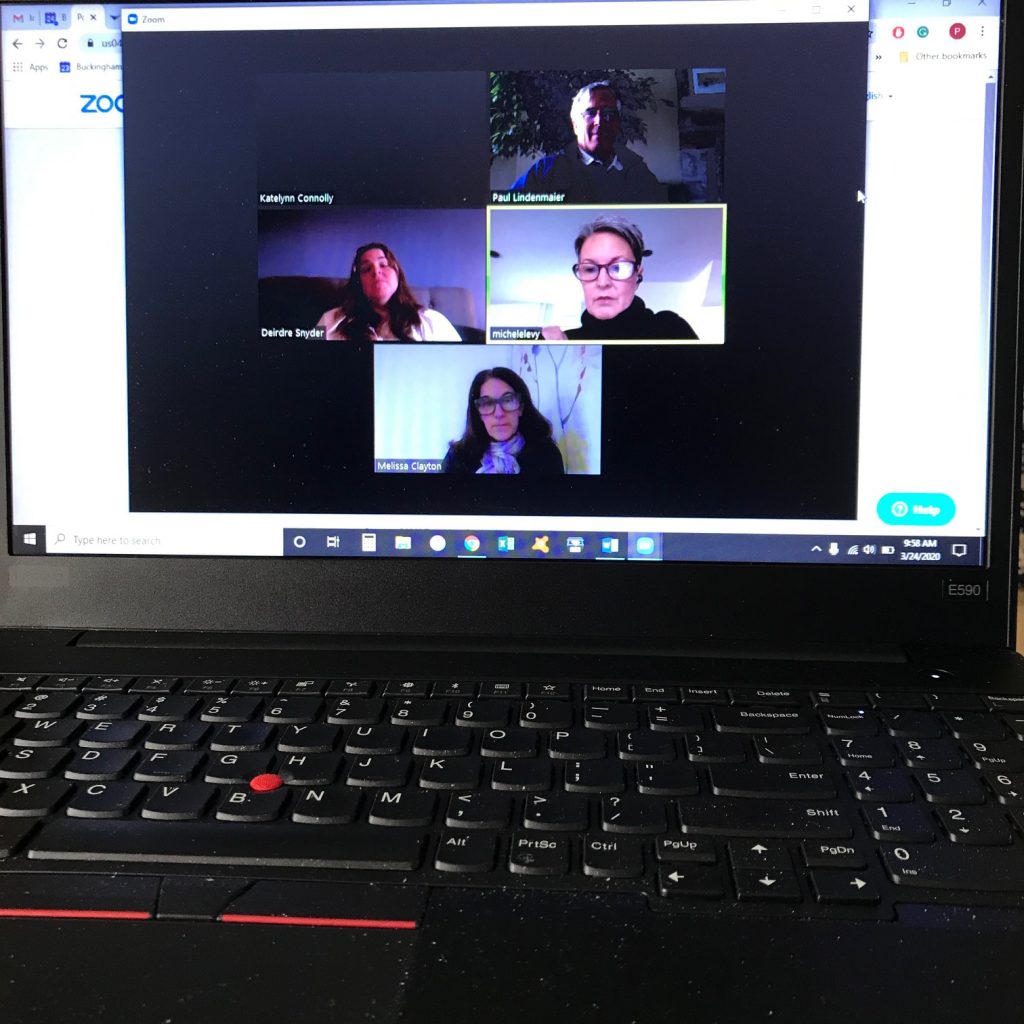 Other good work is continuing at BFS, albeit remotely for the most part.  In addition to pulling together as a team in new and unexpected ways – and we can all feel fortunate that they are here (I sure am) – members of the administration and staff stand ready to help in any and all ways.  Nancy Sandberg is supporting our teachers with their distance learning plans, schedules, and resources while counseling our 8th graders who applied to secondary schools regarding their choices (with acceptance letters out, every applicant to secondary schools has a great story to tell when we are back).  Melissa Clayton is busy talking to prospective families about next year while adjusting marketing plans with our communications team and our marketing consultant, Michele Levy.  Katelynn Connolly is shifting our Auction to May for now while producing another special edition of Seedlings.  Doug Haigh is managing our resources with care and eyeing summer projects.  DeeDee Snyder is working on the new website and managing a range of communications.  Fran Cagle, as always, is keeping many pieces and systems moving forward.  Frank Dougherty is quietly assisting everyone with all things technology, and Chuck Stamets continues to care for our facilities and oversee campus projects.
The following additional thoughts have been shared for everyone's consideration and review over the next several days: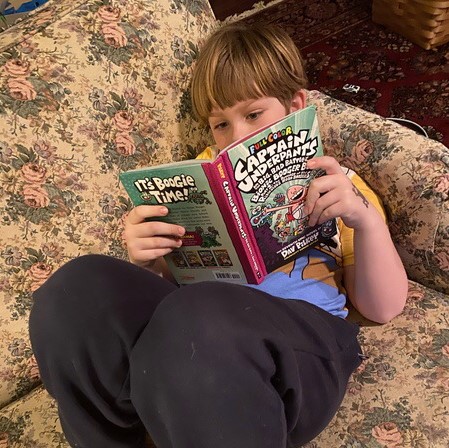 About student supports and expectations (of course, this varies a bit by age and grade):
We will all need to treat this like the first few weeks of a new school year.
We can all anticipate that issues that will arise with logging in, reading emails, attending a class online, getting homework in, etc.
As we get going, we need to let the teachers take the lead – they will be checking in about students, determining next steps, and being clear about the tasks and assignments students are expected to complete.
Students will be expected to present themselves, orally and in writing, for group classes and conversations just as if at school.
Each family is asked to determine what is appropriate in terms of a learning environment and the supervision or technology. Suggestion: establish a common area in the home for use of a computer and school work (not in bedrooms), and monitor the overall use of technology and other screen time.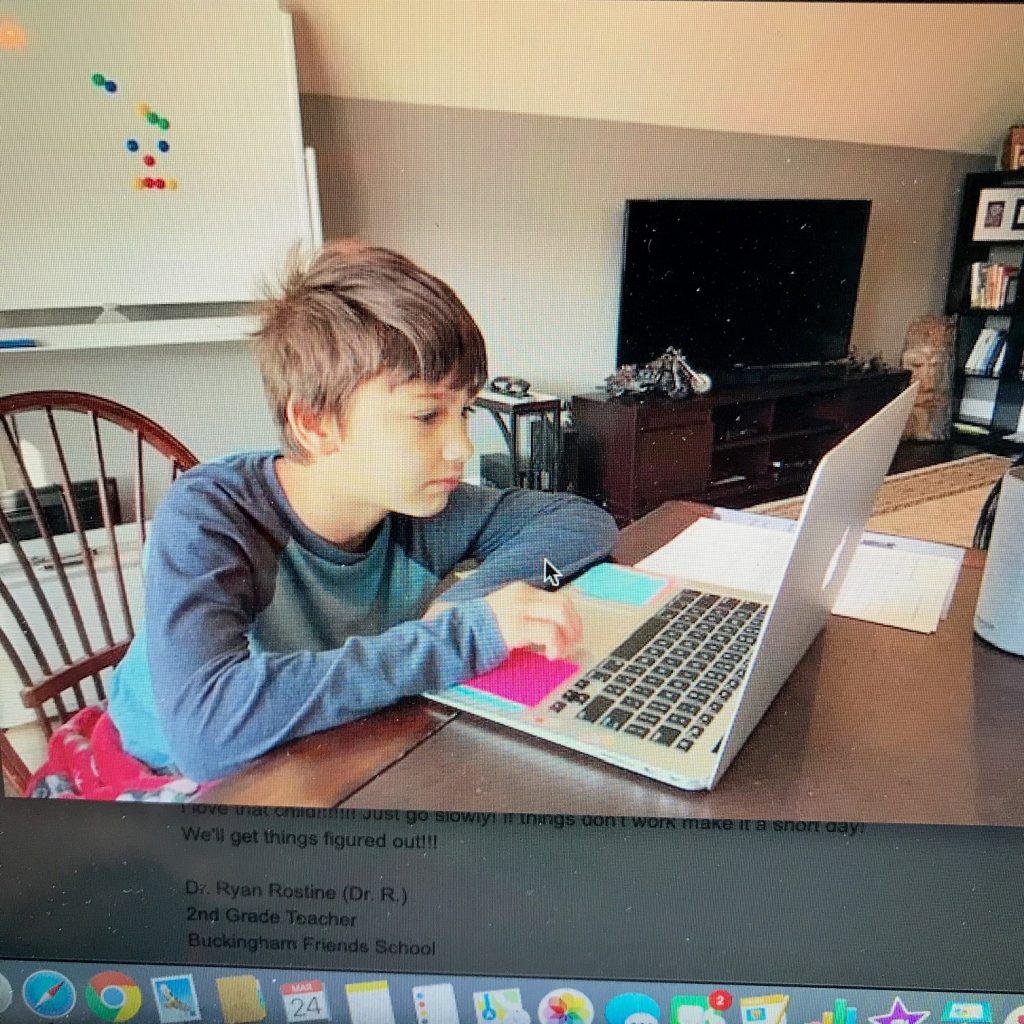 We want to set up students for success:
The first week is about setting up routines, expectations, and processes for communicating and learning. Expect the first week or so to focus on establishing connections, new norms, and lessons that review previously covered skills.
The approximate time for each student to complete a task or assignment will vary at first.
If an assignment is taking too long, or generates tears, inform the teacher.
Students and teachers will need our patience and support as they explore different tools and new modes of engagement.
It remains the teachers' job to assess progress, and to follow up as needed with students.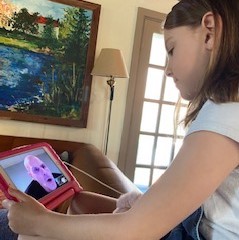 We want to consider the parent experience:
We want to support you and encourage you to establish at-home routines, schedules, and physical learning spaces to support student success and your needs as parents.
We recognize that some parents may want or need to have their children learn quite independently. It will take time to find that balance.
Remote learning will not fully replicate the classroom experience. As we move forward, parents (especially of younger children) are being asked to provide an appropriate level of guidance and support for their children without this becoming their full-time job.
Similarly, we understand that the parent-child relationship can be challenging in the best of times and can become even more strained when parents are more deeply engaged in the learning process (and during times of stress). Again, please consider communicating with our teachers early on.
We appreciate that everyone wants to help, and that parents may have other ideas and hopes for remote learning. Our teachers are getting underway having considered many options. Right now, they need us to trust them and to convey our support. Please always consider directing new ideas, suggestions, and concerns to me.
Another good online resource for parents to consider: Child Mind Institute Resources for Coping During COVID-19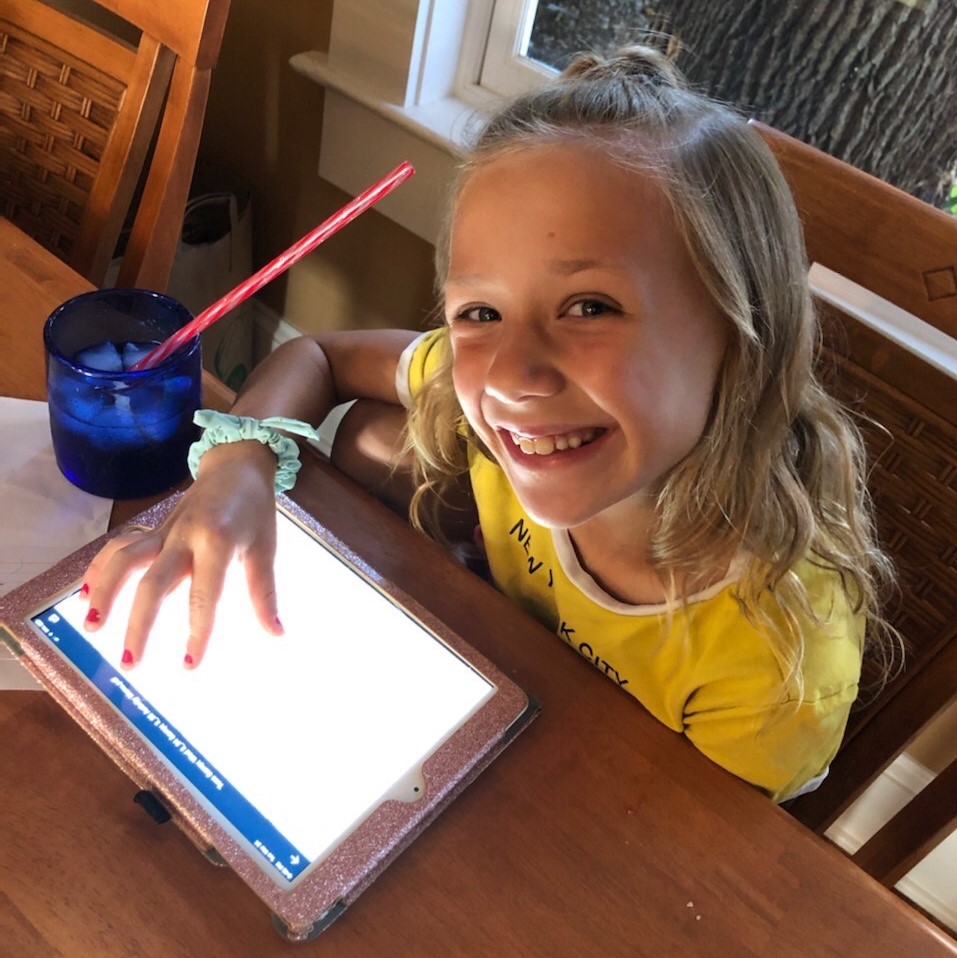 Everyone can attend to social-emotional needs:
Keep in mind that schools serve as emotional and social anchors for most of us, and when children are not at school this stability for them (and us) is lost. The coming days will be a time of continued change, adapting, adjusting, and acceptance for all of us.
Relationships still matter! Find ways to connect with your child(ren) outside of this experience.
Continue to provide social emotional support for your child(ren) and yourselves as parents. Simply ask, "How is this going for you?" And, let us know.
Children may become more insular over time – as they begin to lose their social structures. Look for ways to build those in and provide them with examples of ways to connect with friends, other key adults, and extended family members outside of school (a phone call, a skype call, etc.), especially if they are "sheltering in place" and cannot meet in person.
Limit student exposure to the news. Answer their questions honestly, simply, and in age-appropriate ways, and process adult thoughts and feeling with other adults.
Pay attention to the emotional toll on yourselves as parents, who are at home, where activity is restricted, and everyone is anxious. Let us know how we can help.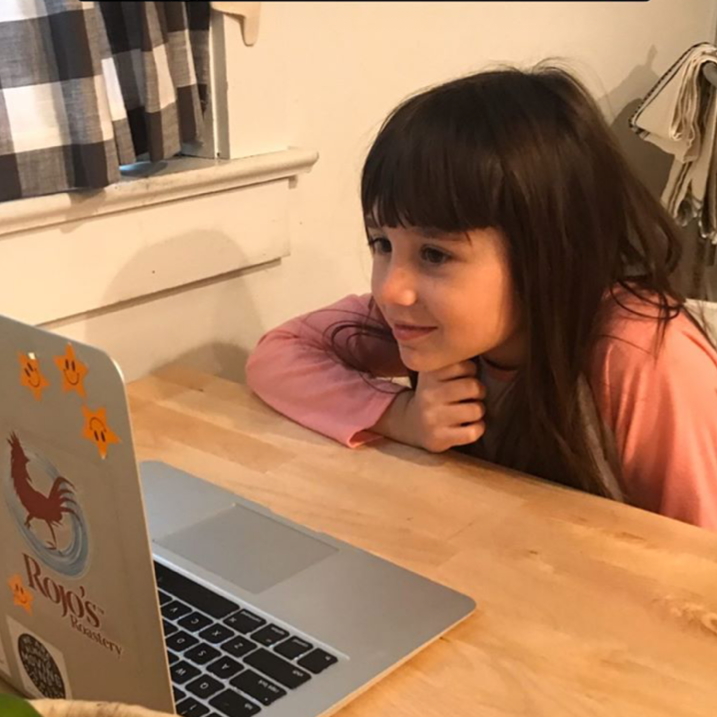 Join me in paying attention to the teacher experience and considering their needs:
It has been humbling to me to witness the individual and collective integrity and efforts of our teachers during the last few weeks, most notably the past several days.
Imagine that most teachers are feeling incredibly vulnerable right now. They are managing unchartered territory in a very short amount of time, and everyone will have unprecedented insights into their work. At the same time, we are not able to see their usual in-class magic (and I can assure you, they all have it!). For example, the math lesson now may only have the basic bones, without the teachers' craft, nuances, energy, and scaffolding that can bring it alive. It can be hard for teachers to send out activities and homework that does not represent their usual approach to teaching.
Teachers need our shared understanding that they have each put on an entrepreneur's hat – let them take the lead, and wait for them to ask for feedback, so that they can adapt when needed and appropriate, and keep moving forward.
Remember, not all programs can be delivered remotely. Units and materials must be adapted. Some specials may roll out ideas after we get started.
We are all so fortunate that a stellar group of educators work at BFS, and while I have confidence that our teachers will adapt quickly –they need our support and understanding. We can all empower them – as we should one another – giving them permission to be vulnerable (mistakes will happen; good ideas will flop), supporting them in staying focused on our/their number one priority – the students, teaching, and learning.
We can all support a culture that embraces a cycle of growth and flexible mindsets.
And, do not hesitate to express gratitude and celebrate new successes!
(portions adapted from various sources)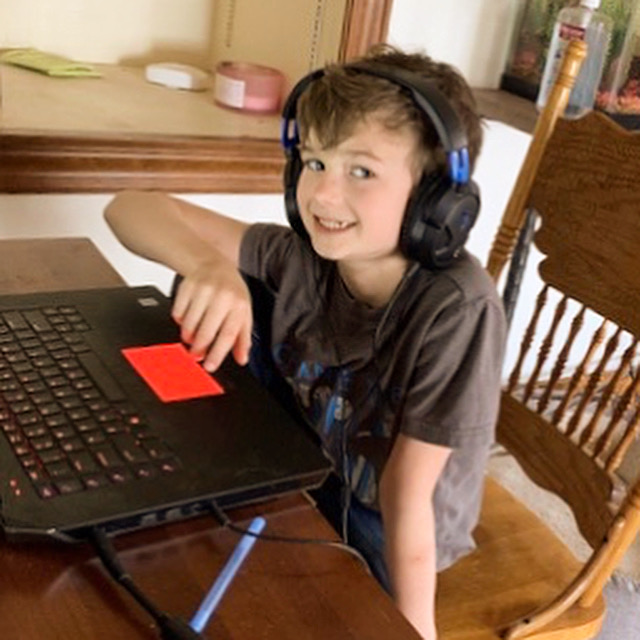 To quote a good friend, "if I had had more time, I would have written a shorter letter!" To the larger BFS community – thank you for your partnership, patience, and support. Please be in touch with your questions.
Sincerely,
Paul
Paul Lindenmaier
Head of School