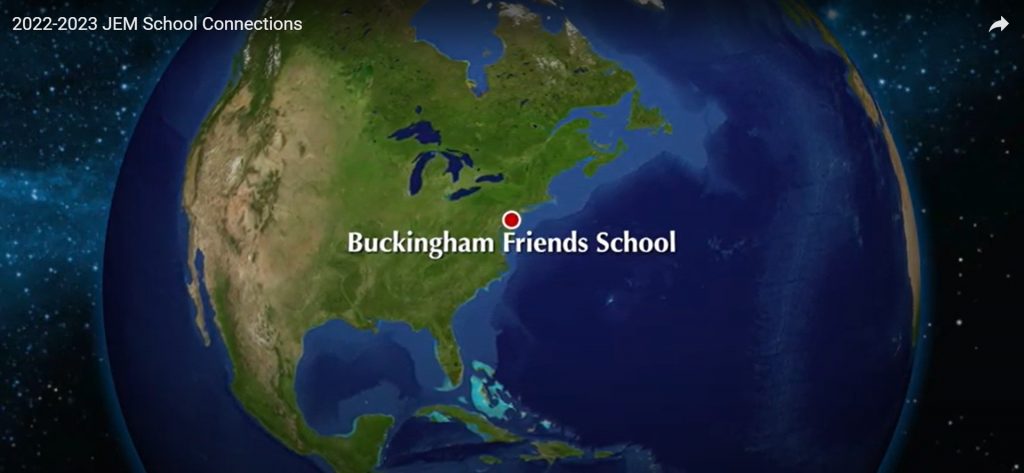 In keeping with our mission and values as a Friends school community, we prepare our students to be successful in today's global environment, equipping them with 21st-century skills and providing them with opportunities to develop crucial cultural competencies. In particular, our Joint Environmental Mission (JEM) program offers students the opportunity to spend time with peers from other countries and cultures, an experience that is often not available until high school or college. Through JEM exchanges, our students partner with peers in other countries to better understand environmental issues and to advocate for more environmentally sustainable practices.
Over the past 30 years, we have run 45 travel exchanges with participation from schools in seven different countries and six continents. First launched with a partner school in Russia, Buckingham Friends School students have ventured to India to immerse themselves in the culture while learning about sustainable energy, have spent time with the Maasai tribe in Kenya, and have walked the Great Wall of China, and more.
The unrelenting load shouldered during the pandemic was matched by BFS's JEM Program Coordinator Laura Down's dedication and commitment to sustaining the program, maintaining connections with schools around the world, fostering new relationships, and energizing her colleagues around a renewed vision for this signature program.
Yesterday, Laura led an all-school assembly that sparked everyone' interest, introduced this year's theme, "AIR," and shared plans for the ways that everyone in the BFS school community will connect with the program this year. The following video, which Laura created, was shared. I am sure you will find it as informative as we did!