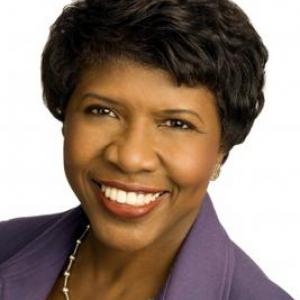 Three years ago and just before Thanksgiving, someone I had admired for many years, Gwen Ifil, passed away. "Gwen Ifil was an American journalist, television newscaster, and author. She was the moderator and managing editor of Washington Week and co-anchor and co-managing editor, with Judy Woodruff, of PBS NewsHour, both of which air on PBS. Ifill was a political analyst and moderated the 2004 and 2008 Vice Presidential debates. She was the author of the book The Breakthrough: Politics and Race in the Age of Obama." (Wikipedia)
Gwen's intelligence, concern for others, integrity, interest in equity and justice, and inner Light were readily accessible for me. A few years before she died, and again just before Thanksgiving, she shared the following thought with us, her viewers. These words have served as a beacon for me.
"Embrace the things that make us better."
With gratitude for the innumerable ways that each member of our community embraces and contributes to every individual's and our collective successes, and especially as I consider the gifts and unique Light that each child brings to Buckingham Friends School and the promise of a better world each day, I extend warm wishes to all during this season of giving thanks.