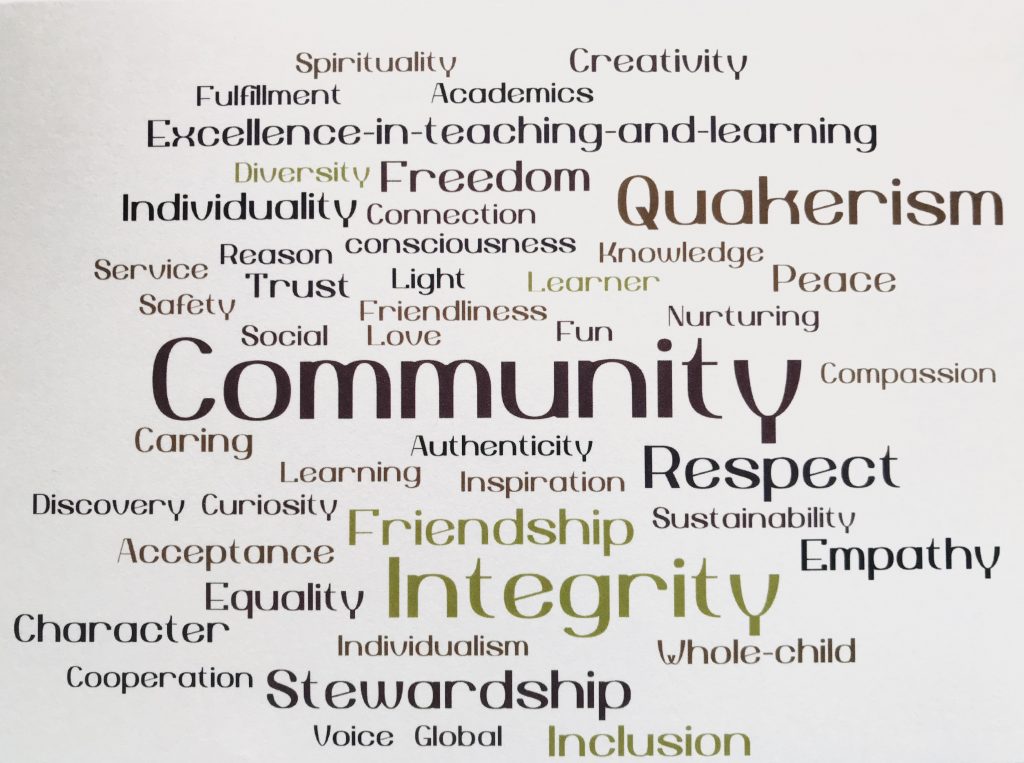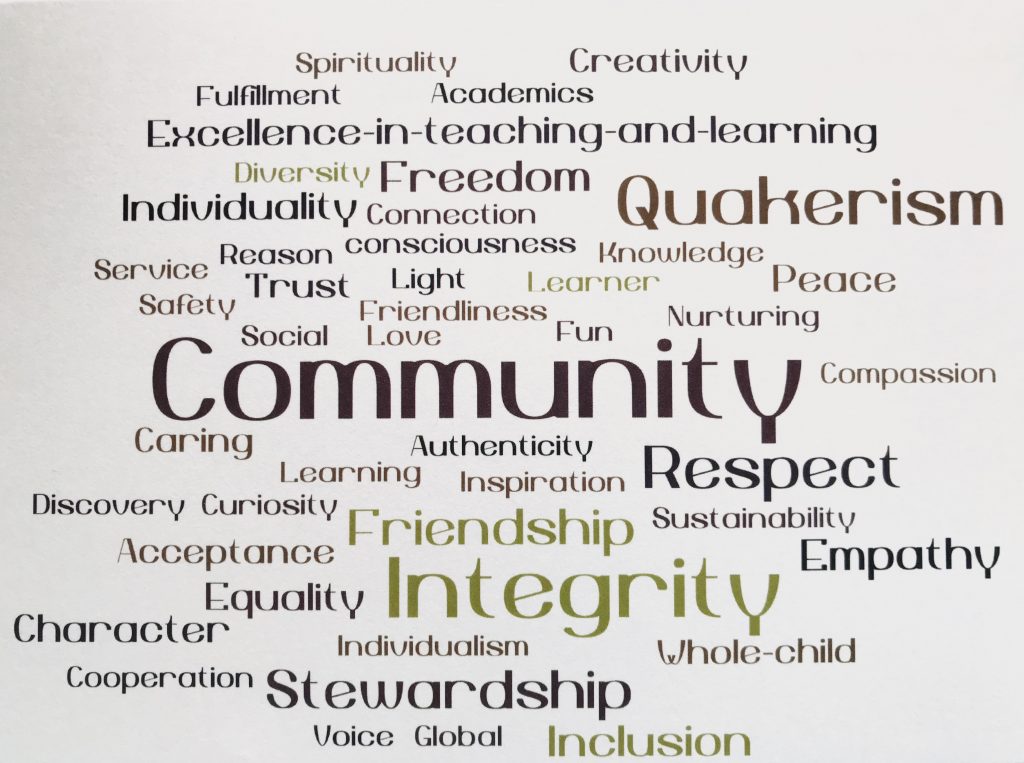 Dear BFS Community Members,
The deadline to register to attend Visioning Day and to participate in planning for the future of our beloved school is upon us!
I write to invite everyone who has not yet registered to join with the over 125 members of the BFS community who have already registered for an all-day strategic planning Visioning Day next Saturday, January 12, 2019. Your participation is essential to our success, and registering is important so that we can plan for the many groups who will work together and to make sure we have a lunch for you.
All registrants will be sent:
BFS's New Mission and Core Values Statements: in December, the Board of Trustees unanimously approved a new mission statement and a new core values statement for Buckingham Friends School. These documents articulate why we exist and what we stand for – the foundation of our planning work and the springboard for our discussions at the symposium. (The picture above includes all of the values that were articulated by our community members last fall, with the size of the word indicating the frequency of its use.)
Strategic Issues Framework: The Long Range Strategic Planning Council has identified the key strategic issues for the school to focus on during the next five years. These issues and summary data about the recent surveys and other research initiatives have been approved by the Board.
At Visioning Day, we will build upon this important work and collaborate in small and large groups to articulate a vision and goals for the future of BFS. If you can attend, it would mean a great deal to all of us to have you there. I look forward to seeing you soon.
Sincerely,
Paul