The following excerpts come from my September 2019 report to the Board, which was sent to our trustees on the first day of school.
The BFS community gathered in the auditorium on the last day of school for a "gratitude assembly" to voice their collective appreciation for the many individuals who contributed to all that was accomplished during the past school year. Departing community members were also thanked and presented with gifts. The traditional end-of-year slideshow displayed for all many meaningful and significant moments that highlighted the year.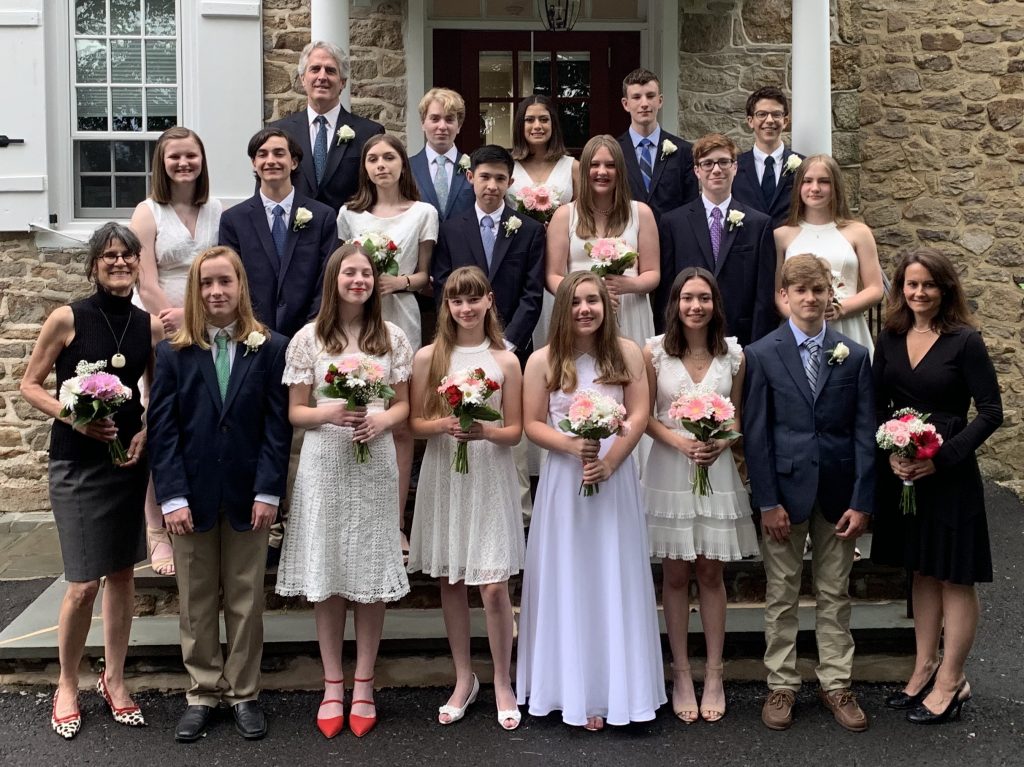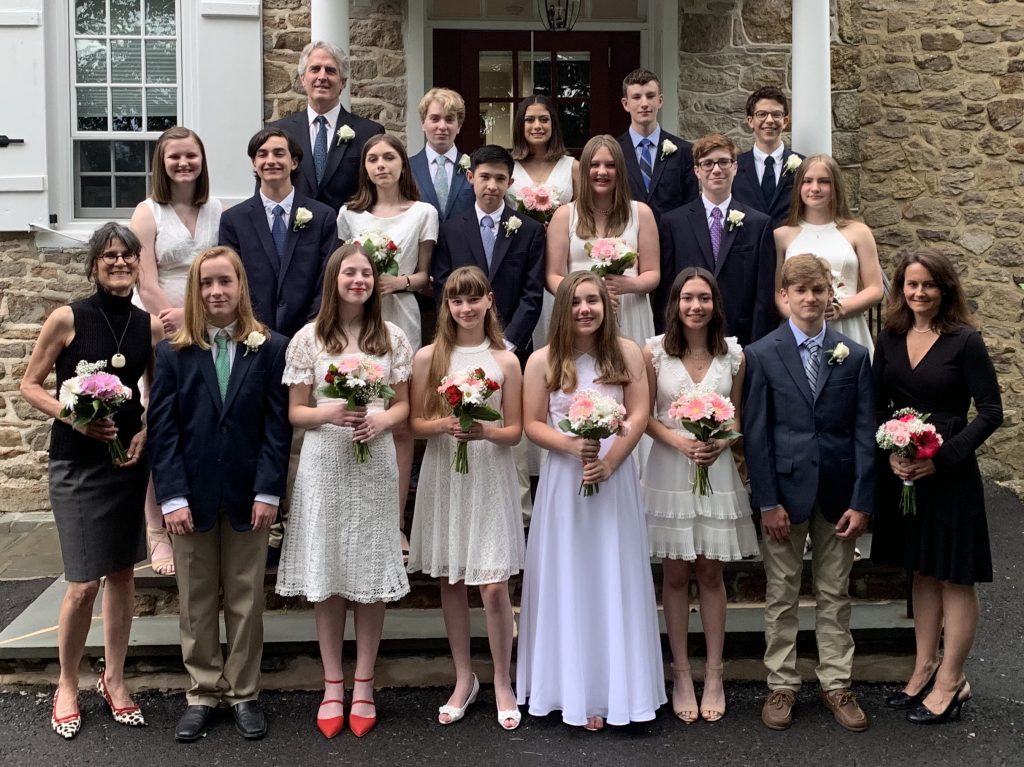 That evening, the 2019 graduating class photo was taken in front of the main building before the community gathered once again to recognize and celebrate the seventeen Eighth Grade class graduates in Buckingham Monthly Meeting's Meetinghouse, and to formally conclude Buckingham Friends School's 224th year. Each graduate was individually recognized by a member of the faculty and presented with their diploma. Each Eighth Grader shared their own heartfelt reflections and humorous anecdotes about their experiences at the school. Melissa Clayton delivered a moving speech filled with personal memories and words of wisdom for all the graduates and all attendees to consider.
During the week following graduation, the faculty gathered for end-of-year meetings and to finalize their progress reports for each student. A gracious gathering at Liberty Hall Pizza in Lambertville concluded their work week with camaraderie and good cheer and tributes to departing community members.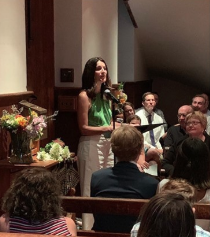 Administrative Council: I would like to personally acknowledge and thank: Melissa Clayton for the many new students and an exciting series of Wed. summer fun at BFS events (an average of 60 kids attended each) (and, with help from Katelynn Connolly, Nancy Sandberg, Kris Sinisi, Rachel Griffin-Snipes, and many others). Katelynn for wrapping up a great first year, exceeding our fundraising goals, and setting the stage for the year ahead. Nancy Sandberg for advancing the PAIS accreditation process and self-study with care, attention and hard work, as well as attending to all things ordering, lunches, and more. Doug Haigh who hit the ground running and within days ably took on overseeing so many campus projects and all things finance, the year-end audit, budget revisions, etc. Fran Cagle who juggled so much for so many, not to mention everything on her plate, and supported the smooth functioning of summer at BFS. Chuck Stamets who went at a to-do list with extra energy, care, and independence, and attended to many projects that revealed how hard we use a school each year. Frank Dougherty who carefully attended to all things tech with quiet steadfast determination. DeeDee Snyder who kept getting the word out and successfully led the selection for the company who is creating a new website for BFS. Karen Kemp who artfully architected our new schedule while incorporating the input from so many faculty (getting us back to a one-week schedule). Kara Shaw who edited the PAIS self-study in its present form. Laura Downs who has been so excited about JEM leadership that she regularly chose to work on that instead of watch a movie. Lucy Clayton '16 who put her head down and weeded all of the gardens and beds across campus. Lars Trice '12 who completed a major service requirement at BFS this summer, taking on numerous tasks and assignments with plenty of can-do and positive spirit.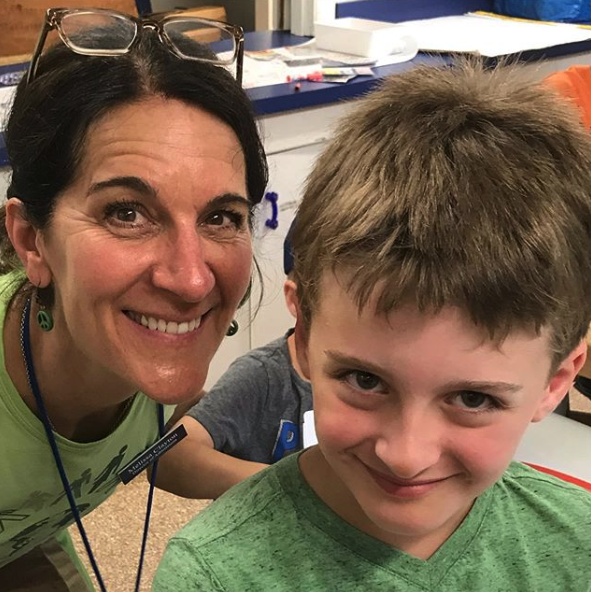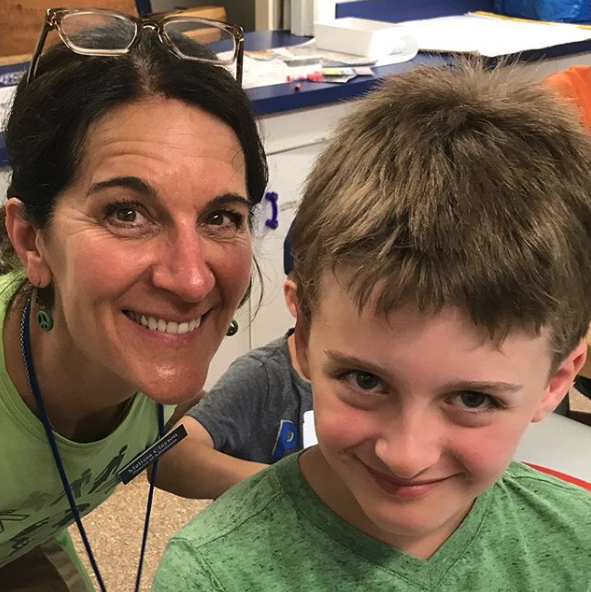 Admissions: As of the first day of school, 152 students are enrolled for the 2019-2020 school year. I wish to express deep thanks to Director of Admissions and Financial Aid Melissa Clayton for her tireless dedication, energetic work ethic, joyful interpersonal skills, and passion for BFS and our collective success. We began the year welcoming 36 new students (and 26 new families) to BFS. For the second year, we hosted a successful orientation event for new students and their families; providing time for a welcome gathering, students to meet teachers, and parent information sessions. Melissa once again demonstrated her love for engaging with people, organized a series of successful "Wednesday Summer Fun at BFS" events on campus this summer. She welcomed scores visitors to BFS with a broad smile, open arms, and interest in getting to know each and every one of them last year. She invested in every aspect of our community; oversaw the creation of a new Brand Message plan and marketing/ communications plan; revised our marketing materials and website; and demonstrated her passion for BFS each and every day.
Melissa and I will work (and when appropriate with DeeDee Snyder) during the year ahead to: roll out our new Brand Message plan; advance the new marketing and communications plan for the year; continue to review and revise the assessments used when evaluating prospective students; direct efforts to develop and launch a new website, utilize web-based marketing strategies, and expand our social media and print media presence; further develop the admission ambassador program; and host a variety of events for a variety of audiences.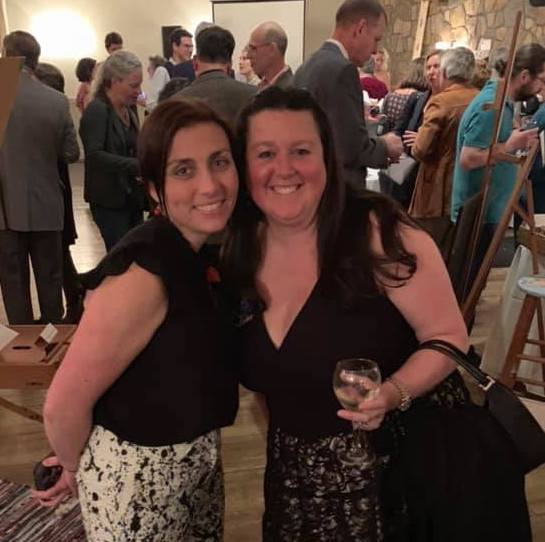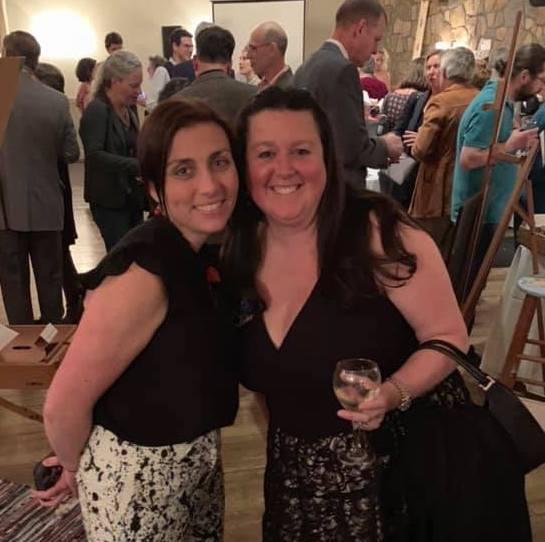 Advancement: Katelynn Connolly concluded a successful first year as our Director of Advancement. Total annual giving (annual fund+auction+special events) exceeded our goals by almost $40,000. This impacts fiscal planning for the 2019-2020 in a positive way. Three special gifts came in this summer: $30,000 to be used to support financial aid during the 2019-2020 fiscal year; $10,000 to be used to support professional development during the 2019-2020 and 2020-2021 fiscal years; and $70,000 to be used to create a new $60,000 endowment for financial aid and $10,000 to support strategic planning initiatives.
Brand Message, Marketing, and Communications Planning: Last year, we hired Brand Consultant Michele Levy to help us create and implement a comprehensive integrated brand message and marketing plans for BFS. The goals were to successfully identify the school's unique opportunity for students and to explicitly and succinctly articulate how and where the message would be delivered to the groups we target to receive it. BFS wanted to better state the school's value proposition, to help differentiate it from the competition, and to tap new markets. We will continue to contract with Michele Levy through this year, and she will work to: provide partnership and support to Melissa; engage various constituency groups, particularly the faculty, during rollout of the brand and marketing plans; finalize a tagline and other core communications statements; ensure that internal and external communications are coordinated from a brand message perspective; assist Katelynn Connolly with Advancement communications; and assist DeeDee and the Communications team with e-communications, most notably during the design and content-revision phases of a new website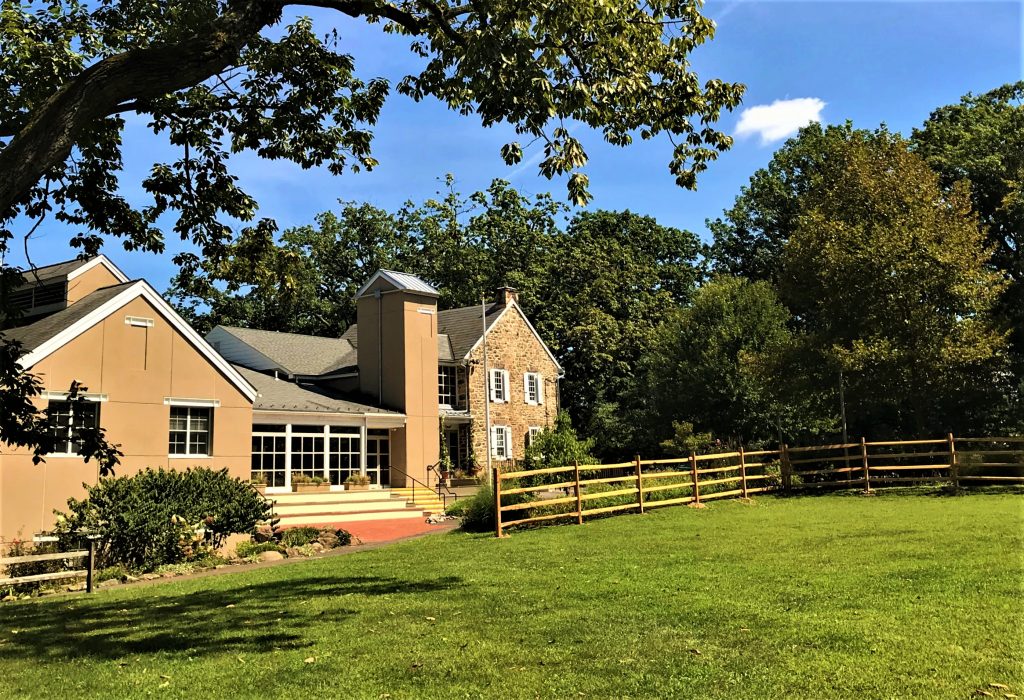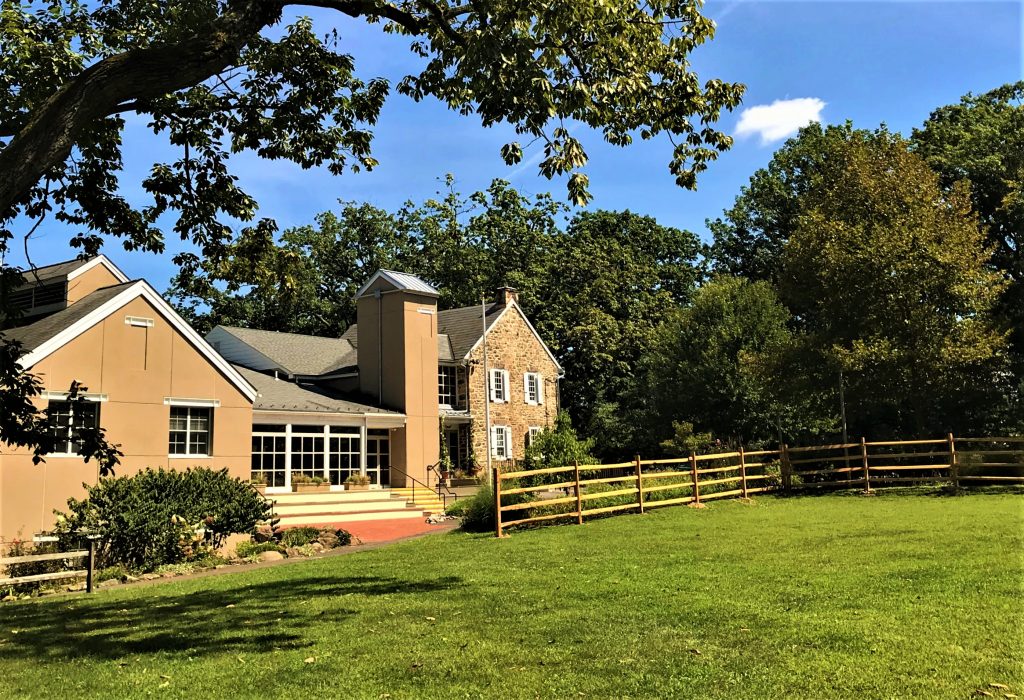 Facilities: Doug Haigh and Chuck Stamets worked hard all summer. They oversaw and completed a number of projects during the summer, including: replacing all of the lights in the Main building, lower parking area, Jane Jackson House, and in exterior locations with new LED fixtures (with incentivized pricing through PECO, estimated annual savings is almost $10,000 per year); removing or trimming dozens of trees to address safety concerns regarding people, vehicles and/or buildings; replacing the chairs in Middle and Upper School classrooms, and in the music, science, and library rooms, with modern, ergonomic chairs; replacing rusted plumbing in Lower School; replacing the back-up boiler for the geothermal system in the Main building; repairing the drainage system for the upper field; replacing HVAC units in the Min building; replacing check valves for the septic system; re-treating the stage curtains to comply with fire-retardant standards; painting classrooms, wall display areas, and outdoor areas around campus; repairing the concrete walkway and steps leading to the Main building near the bussing area; building a deck and stairs next to the Jane Jackson House; removing the rotted play structure on the Middle and Upper School playground; and installing water bottle and drinking fountain stations to replace water coolers in Lower School and the Arts building.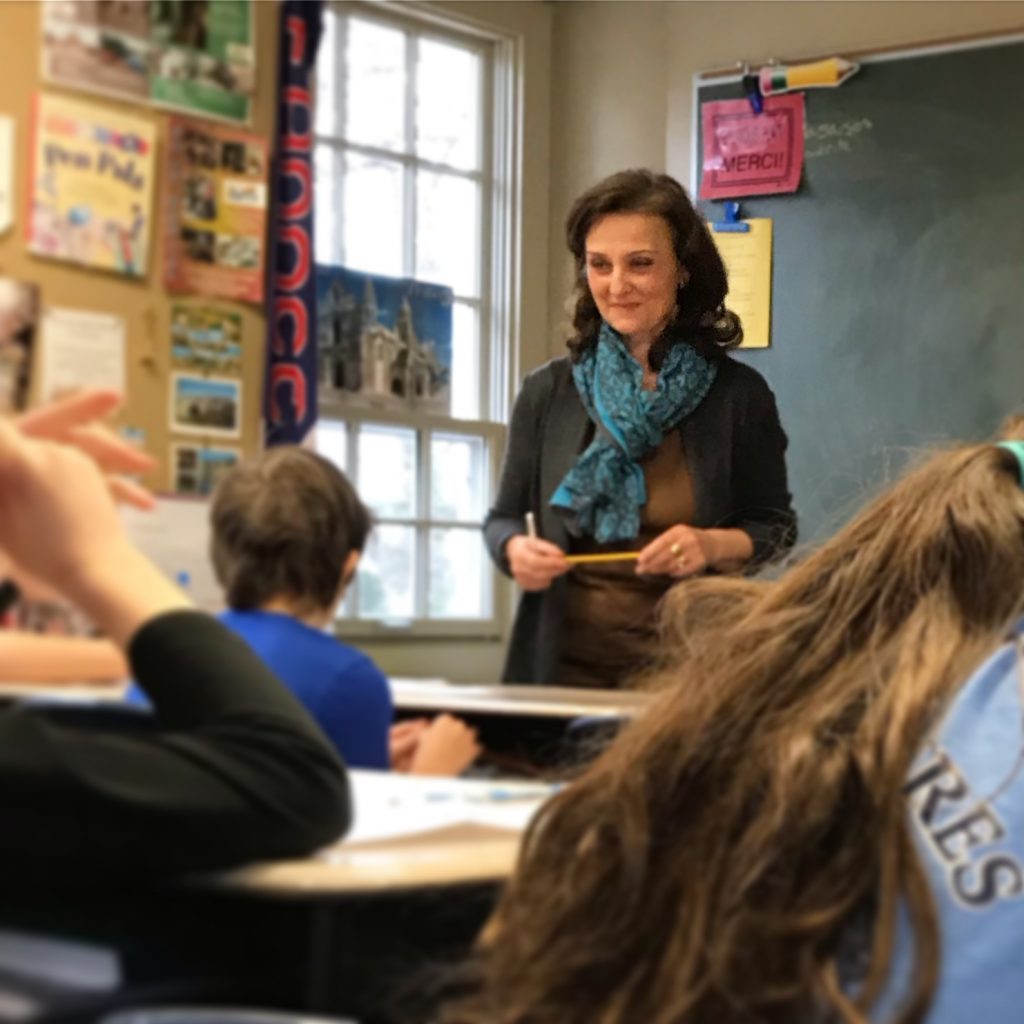 Faculty: Faculty were in and out all summer long, planning for the year ahead, meeting with administrators, and investing in their professional growth. The faculty mentor program was re-established last year, ensuring that every new employee will have a mentor to provide an intentional relationship with a colleague as they navigate their first year(s) at our school; to provide them with a go-to person to learn about our culture, traditions, upcoming calendar items, and expectations; and to serve as a resource to answer questions, as a guide to help direct colleagues to others, and as a confidant regarding concerns. Arrangements were made for all new employees to attend the Educators New to Quakerism workshop. It was meaningful to welcome everyone back on Tuesday, August 27th. BFS is fortunate to have such a talented and dedicated group of teachers, staff members, and administrators.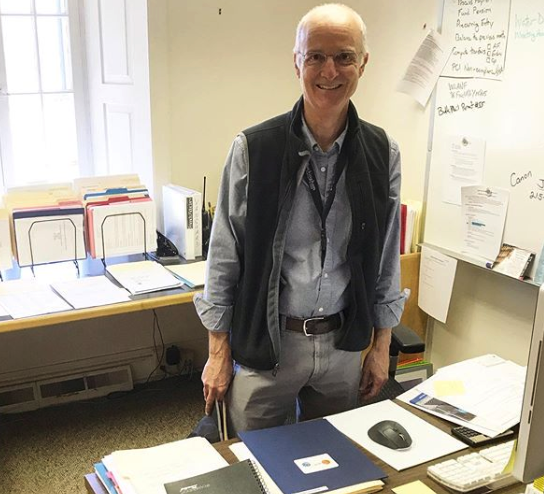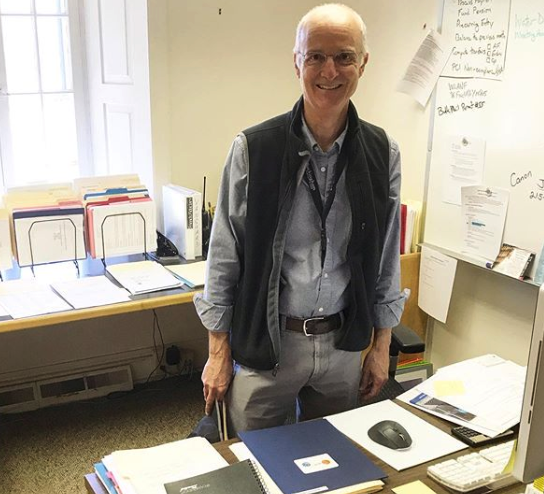 Finance: Doug Haigh was able to overlap with Chip Muir last spring, and he has gotten off to a terrific start as our new Director of Finance and Operations. It has not taken long to appreciate his experience and talents, keen attention to details, and ability to juggle multiple priorities and projects related to campus projects and the School's finances. Regarding finances: the 2018-2019 fiscal year was closed, and Doug coordinated the audit work, which took place in August this year. As anticipated, we closed last year with a modest excess; and the 2019-2020 budget was revisited and revised in light of new assumptions regarding enrollment, staffing, financial aid, and fundraising income. This will be reviewed with the Finance Committee. Bottom line, with all of the key assumptions previously noted and accounted for, each contributes positively to our forecast for another projected excess this year.
PAIS Accreditation: This year we will complete and submit our self-study as part of the re-accreditation process with PAIS, host the visiting committee, and await their report and the report from PAIS. To review: The full accreditation review process occurs every ten years, although it has been eleven years for BFS as an extension had been requested and approved. The process is structured around carefully thought-out standards, self-evaluation, peer-review, and follow-up. To prepare for the review and campus visit by a PAIS accreditation team this year, we will first reflect on our programs and identify areas to strengthen, and then prepare and present our self-study. This is a wonderful opportunity for BFS to evaluate its programs and policies while setting goals for future improvements. We have budgeted for the expenses related to their visit.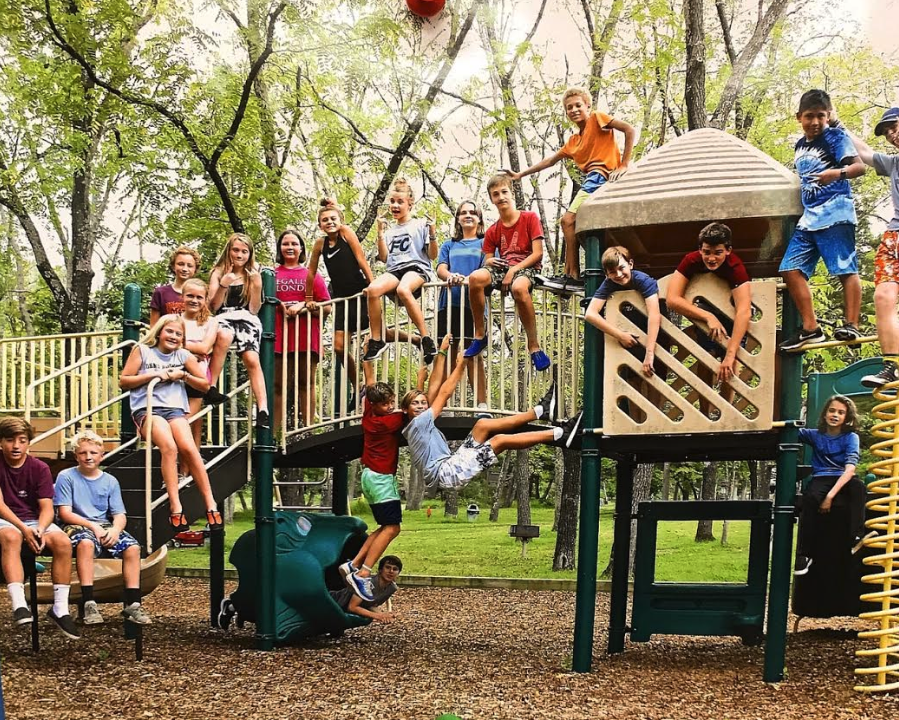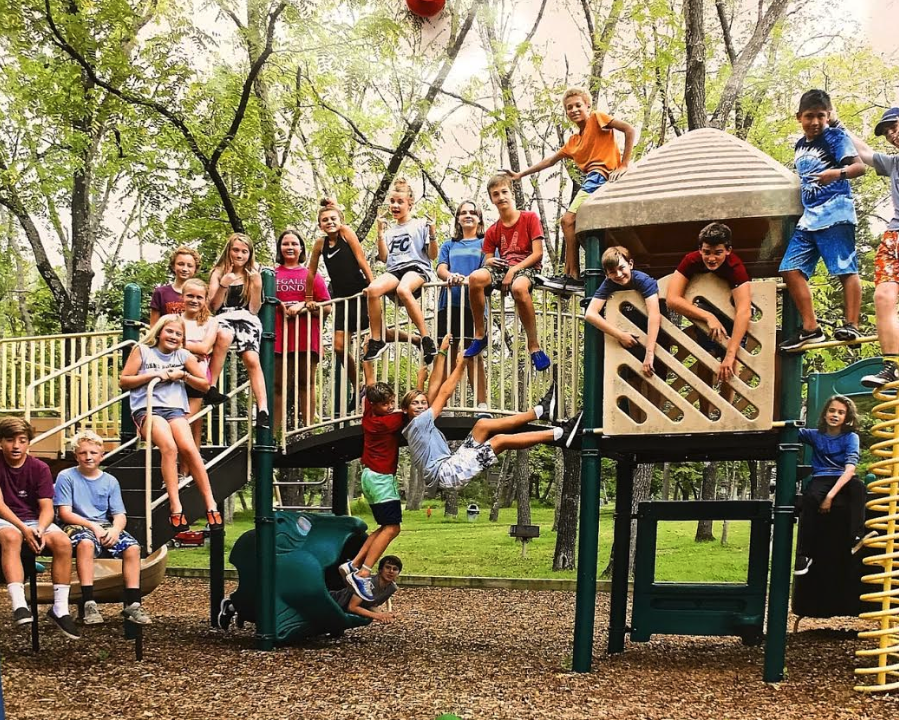 Philosophy: During the spring, the faculty was facilitated by Michele Levy in a process to revise the philosophy statement, which had last been revised over two decades ago. This work has unified the group around a framework of shared beliefs about teaching and learning and sets the stage for everyone to be on the same page with articulating these beliefs to students and current and prospective families.
BUCKINGHAM FRIENDS SCHOOL
Educational Philosophy
As a Friends school, we believe that each individual contributes in unique and important ways to our community. As educators, we nurture the inherent promise of each student, demonstrate our faith in their abilities, and challenge them to develop the motivation and discipline necessary for personal, social, and academic success.
We teach for life inside and outside the classroom through projects and experiences relevant to the reality of today and the potential of tomorrow. Each student is expected to take responsibility for their work; to strive for high levels of achievement; and to participate fully in a variety of academic, artistic, and athletic pursuits.
We foster a loving and structured environment in which young people look forward to being together, and where accomplishment becomes a shared celebration. We encourage children to maintain a balanced approach to life, to view mistakes as learning experiences, and to address challenges with creativity and confidence. Our students work hard, respect themselves, recognize each other's humanity, and welcome the diversity of society—building self-awareness and a set of personal values that will guide their contributions to the local and global community for the rest of their lives.
Affirmed by the faculty on June 17, 2019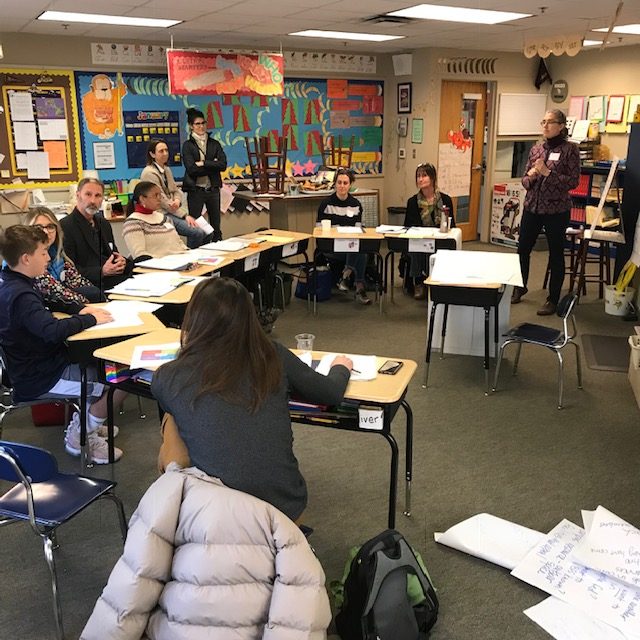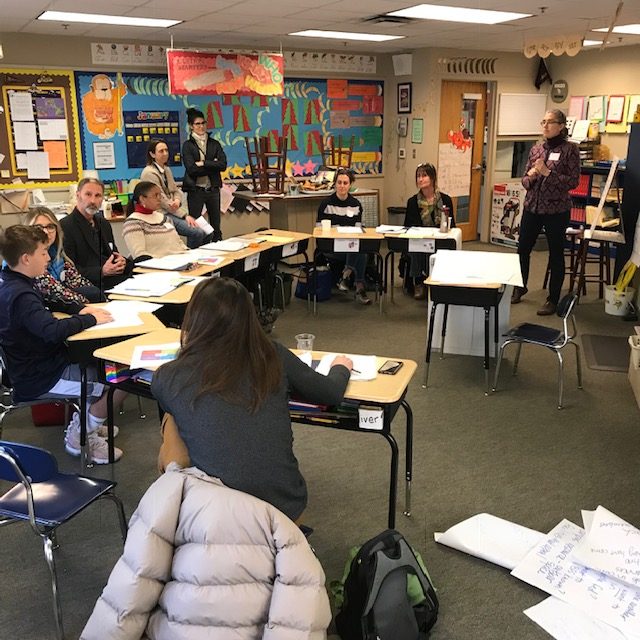 Strategic Planning: Last year, we engaged as a community to forge a shared vision for our school. We revised our mission; affirmed our core values and articulated them; established a plan of where we want to go in five years and framed four overarching goals to get there; and proposed strategies to meet our goals. Then everyone participated in proposing the initiatives that could achieve the strategies. We have a plan – now we know what we need to get done! I am proud of the process that resulted in our new Strategic Plan, prepared and ready to embrace the work that lies before, and most excited about the vision for the school and its future
During the summer, the following work was completed: The final draft of an implementation plan – including the determination of "linchpin initiatives" and other initiatives to support our four goals was created.  This plan details who and/or what groups/committees will be initially responsible for accomplishing each initiative during each phase of the plan, and by what date.  This includes specific plans to delegate all or some of a number of initiatives to various Board committees. The implementation plan was reviewed with Michael Godshall and distributed to the administrative council, and then the faculty.  A copy of this document has been sent with the Board meeting materials, and we will discuss further in our meeting.