Each week, the Buckingham Friends School community gathers in the Meetinghouse for Meeting for Worship.  Attending Meeting for Worship is the central experience at a Friends school. It is where each individual can learn to listen, reflect, and ultimately share their unique voice as a contributing community member – and it's where a culture of respect, trust, and advocacy is built.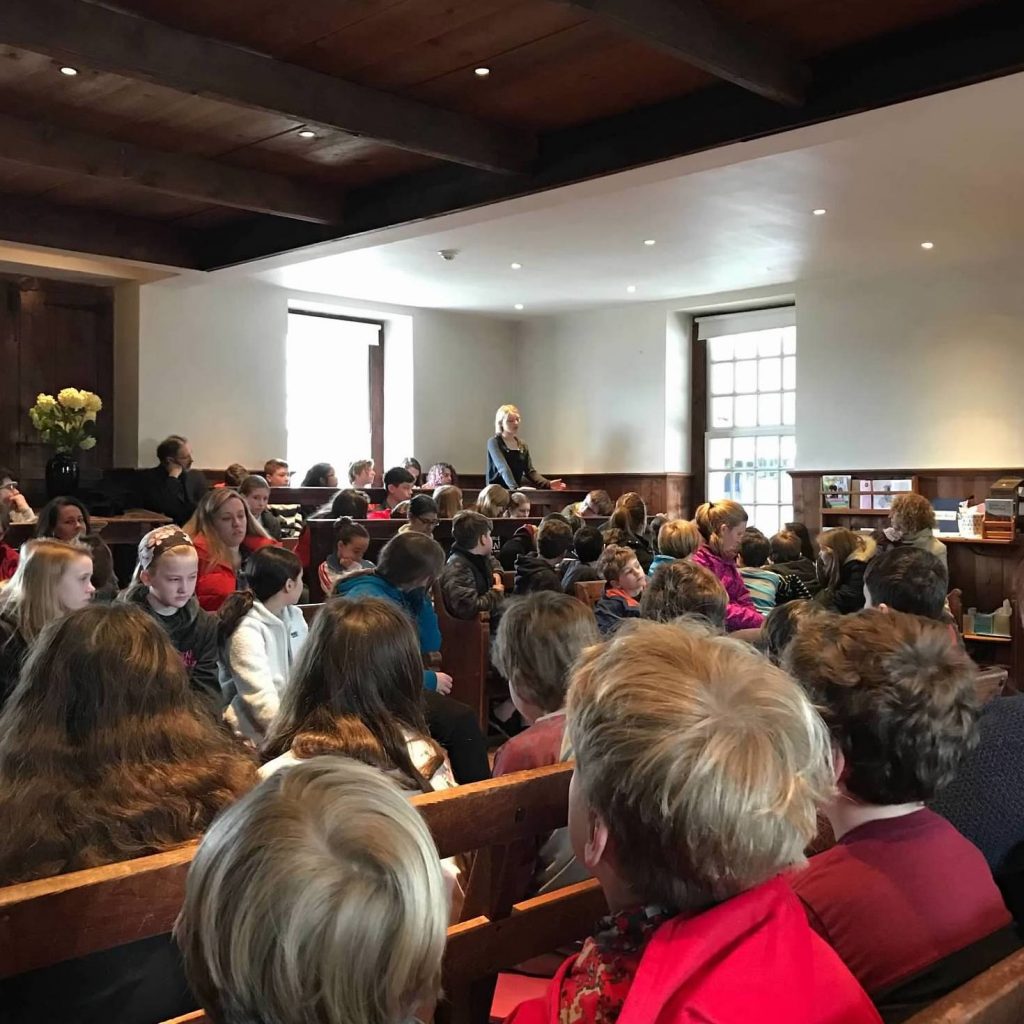 Every now and then the silence is broken by a young voice or other member of the school community offering a personal message for everyone. In this practice, and throughout other aspects of school life, students are encouraged to develop a deepening understanding of themselves as individuals and as members of a community.
Last week, as is often the case, only children spoke during Meeting for Worship.  Without a query, only prompted by their own inner thoughts and voices, the range of sharing included the following two reflections:
"Be kind to everyone!" (Kindergartener, 4 words)
"Recently in Art class, we've been doing a project where we're drawing the Meetinghouse. One of the main things that we've focused a lot on during this project is perspective, and I've been thinking about it a lot, and how it correlates to the real world.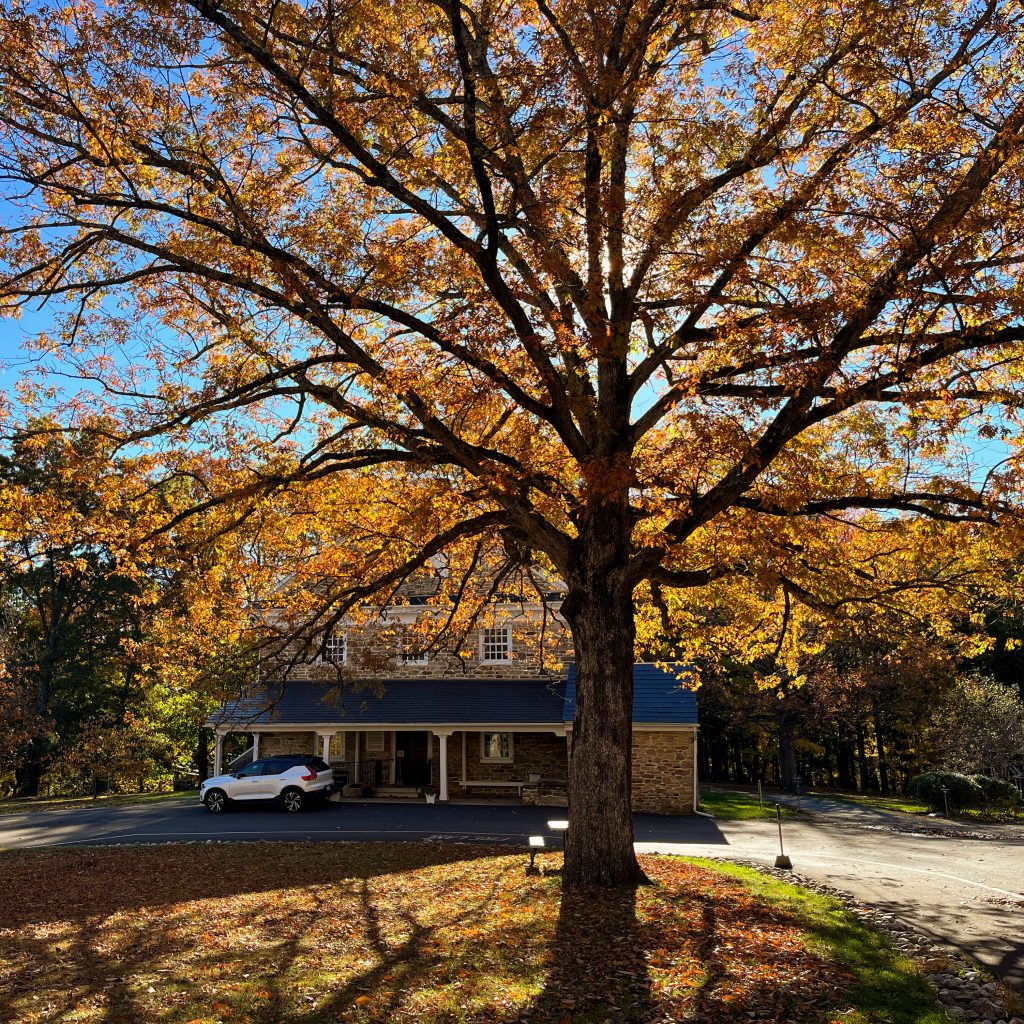 A lot of the time when we sit here in the Meetinghouse, I observe the building. You can see that unusual part of the Meetinghouse that kind of has a curve to it, or how they put up that big section of wood panels to cover the upstairs when the colder months came. However, when you go upstairs, you can see why or how these things are. You realize the curvature of the wall is actually the building blocks of the stairs that lead up to the upstairs of the building. You can view the panels of that wood that were put in the ceiling area, and see how they were put into place.
When thinking about this, I realized that similar things take place when you're talking to someone, or at other times in the real world. When you're talking to someone, you might be interpreting the conversation a different way, or just disagreeing on a topic. After reflecting, I just think it's nice to look at different perspectives, to see how things look from another person's side, or to try to step in their shoes and see what they see.
With both art, architecture, and communication, I think just being able to look at all the sides is something that's important." (Eighth Grader, 260 words)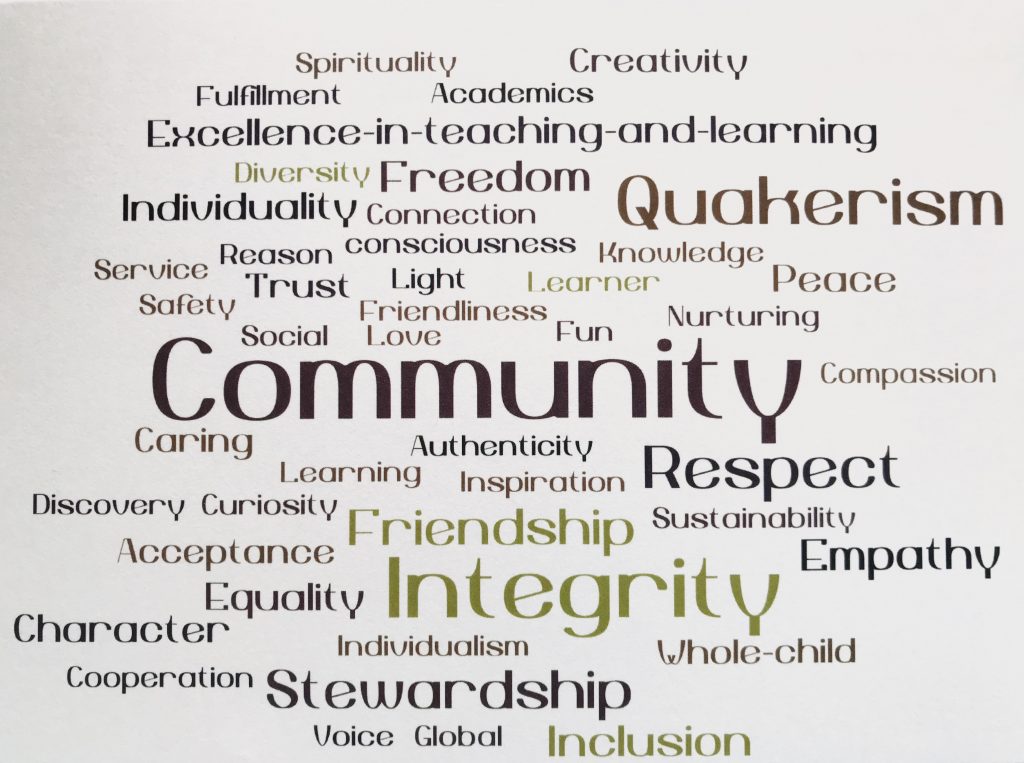 Meeting for Worship is a time, regardless of one's age or experience, when everyone has equal access to both the experience and the truth – be it in four or two hundred and sixty words.  Everyone in attendance last week certainly had much to consider after listening to these two voices from within our community.   Imagine if everyone in our world could carry these ideas forward and consider them further – within themselves, during their work, and in their relationships with others.